We are hiring Van Owner Operators
Earn more with Imperial Eagle Express!
Ready for a more exciting career?
Ready to go places?
Become Van Owner Operator!
Imperial Eagle Express, Inc. is looking for van owner operators to join their team.
You can earn up to $5,500 gross per week.
Up to $5,500 gross per week
$600 sign up bonus
Flexible home time
24-hour on call driver support
Unlimited miles
Great benefits
CARGO VAN OWNER OPERATOR BENEFITS
Cargo Insurance coverage
Unlimited maintenance available
Save with our fuel card
No fees for use of any of our equipment
We have an excellent package, in keeping with or exceeding industry standards.
Please fill out our Van Owner Operator application form and call us at 866 801 1585 to apply.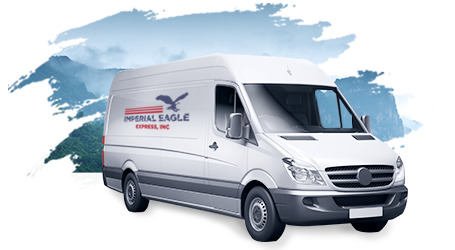 EXPECT THE BEST HOME TIME OPTIONS, PLUS: We get you the home time that balances your needs while still maximizing your earning potential. With so many options, it's clear that we take home time seriously.
Call us at 866 801 1585 to apply.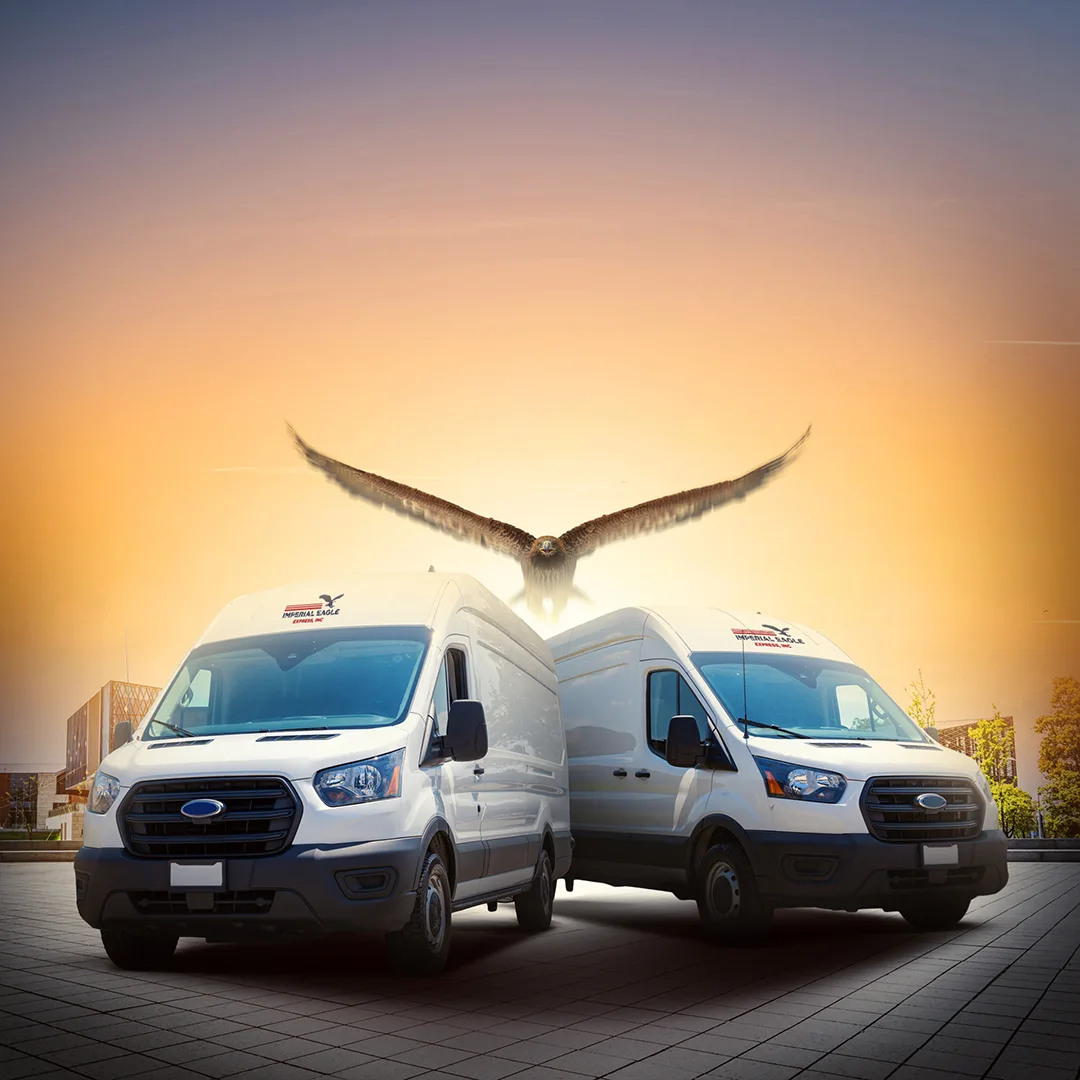 We are starting to pay you the second you start working. Join our fleet and become a Cargo Van Owner Operator.
Earn up to $5,500 gross per week.
We're excited to be able to offer our new van owner operators a great bonus that is easily attainable.
Join us and learn about the different benefit available to you.
Cargo Van Owner Operator Qualifications
Must have current active CDL
At least 22 years of age
Good sense of direction
No experience required, 3 months preferred
The ability to read maps and operate a GPS
IMPERIAL EAGLE EXPRESS STORY
Imperial Eagle Express is a reputable employer that provides a competitive salary, benefits, and opportunities for career growth. It is our skilled employees who make it possible to deliver our on-time performance and value-added services to our customers.